HikMicro
HikMicro is a leading manufacturing company of thermal imaging monoculars, binoculars, rifle scopes and digital night vision scopes. The company employs over 1300 people directly of which nearly 400 have PhDs & Masters degrees. The factory is a 10,000m2 facility with great quality control and capable of producing 1.5 million products each year. They produce a range of products suitable for industrial use, surveillance, deer stalking, vermin control including foxing and also ecological and nature obsevation and surveys.
HikMicro Warranty
Thermal imager and digital nightvision scopes and thermal products are supplied with a 3 year warranty. Trail cameras are supplied with a 2 year warranty. Batteries, chargers and IR torchers are supplied with a 1 year warranty. All warranties are valid with production of the receipt for the unit showing the date of purchase. HikMicro have a fully equipped repair centre based in the UK for resolving any issues.
The current HikMicro product range includes:
HikMicro Thermal Rifle Scopes
HikMicro Stellar
Available as a Stellar SH50 with 12 Micron 384x288 thermal sensor or as a Stellar SQ50 with 640x512 12 Micron sensor. The NETD rating is sub 25mK. Very capable rifle scopes for their price point and built around a standard 30mm tube.
HikMicro Thunder 2.0
With a sub <20mK 384x288 12 Micron sensor this compact thermal scope features a wide field of view and is designed to fit straight onto a picatinny rail with a runtime of over 6 hours.
HikMicro Thermal Monoculars
HikMicro Falcon
Falcon FQ50 and FH35 thermal spotters soon became one of the best selling HikMicro thermal products having a <20mK 12 Micron 384x288 sensor at a price of under £1,600 and 640x512 priced at under £2,500.
HikMicro Night Vision Scopes
HikMicro Alpex A50T
The Alpex A50T is a high performing day and nightvision scope offering colour images deep into twilight. The night time image is exceptionally clear and much superior to other scopes at the same price point.
HikMicro Cheetah
The ideal air rifle and rimfire nightvision rifle scope with built in range finder. Produces good colour images in the day and black and white for night time shooting. Designed to fit any rifle with a picatinny rail.
---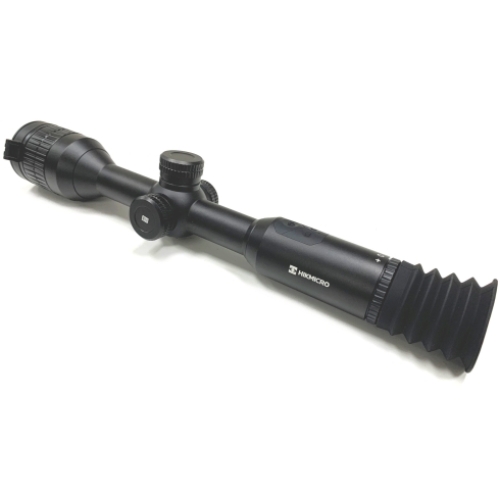 £1999.95
In-Stock
---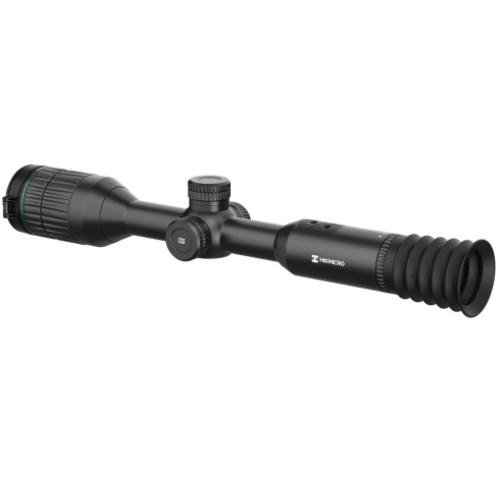 £699.00
In-Stock
---